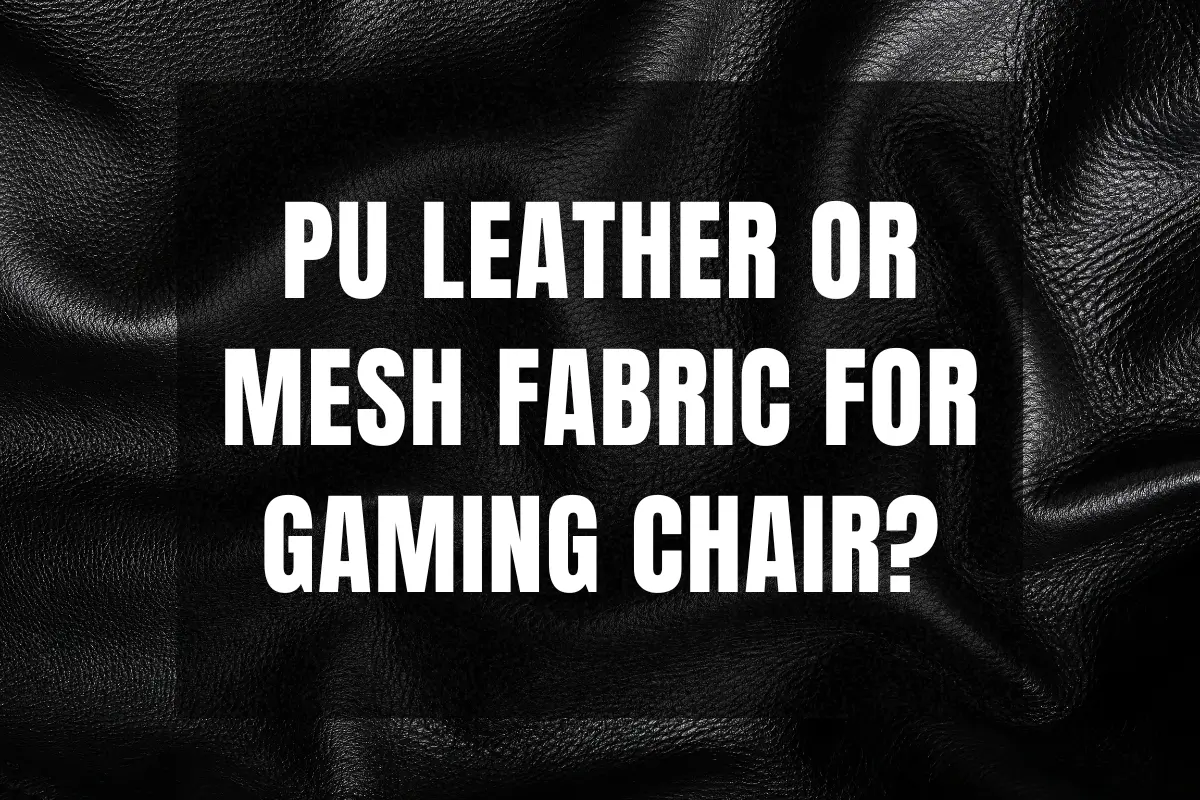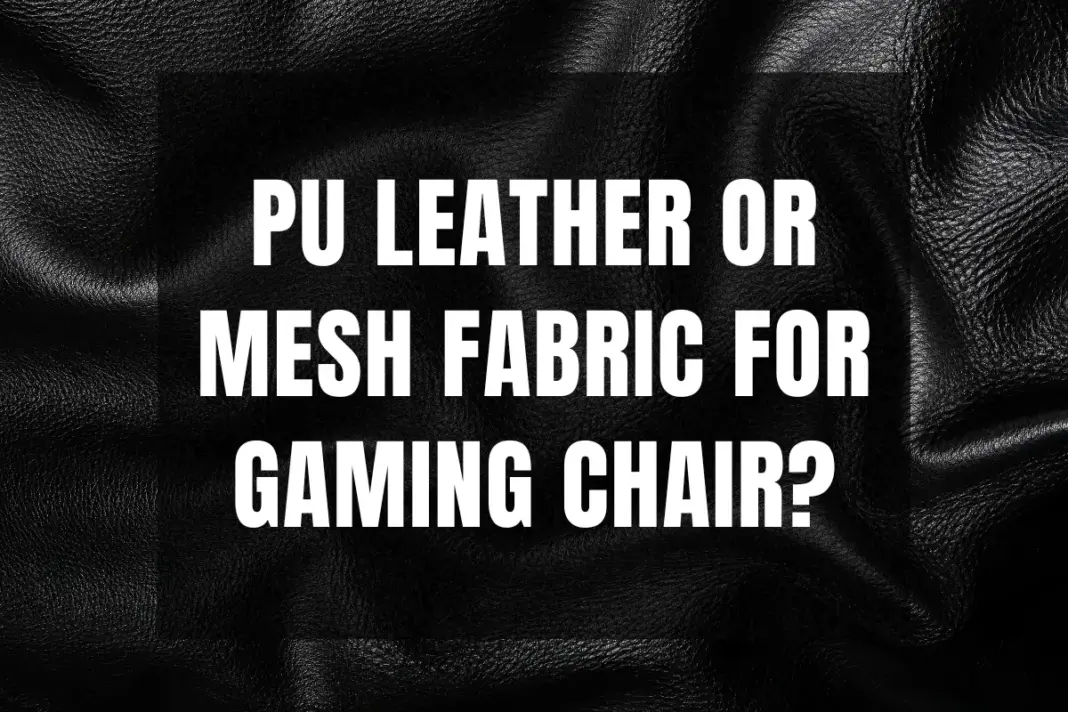 Gaming chairs have become a staple for dedicated players and professional streamers. Their ergonomic designs, coupled with a diverse range of materials, offer unparalleled comfort during marathon gaming sessions. But when choosing the perfect throne for your gaming setup, you're often met with a decision: PU leather or mesh fabric. Both have their merits and understanding them can help you make an informed choice. Let's dive into the PU leather vs. mesh fabric debate for gaming chairs.
What is PU Leather?
Polyurethane (PU) leather, commonly known as faux or synthetic leather, is an artificial material made to mimic the look and feel of genuine leather. It's created by applying a polyurethane layer to a polyester base, resulting in a material that's often smoother and less susceptible to wear and tear.
Pros of PU Leather:
Aesthetics: PU leather gives gaming chairs a sleek, premium appearance often associated with luxury and high-end models.
Easy Maintenance: Spills? No worries. Wipe it down with a damp cloth; it looks as good as new.
Durability: PU leather can resist scratches and is less prone to fading, especially when kept from direct sunlight.
Cost-Effective: Compared to genuine leather, PU leather is considerably more affordable without compromising on the luxe appearance.
Cons of PU Leather:
Heat and Breathability: PU leather might not be the most breathable material, so that it can get warm after prolonged use.
Eco-Friendliness: Being a synthetic material, PU leather isn't as eco-friendly as natural alternatives.
What about Mesh Fabric?
Mesh fabric gaming chairs utilize a perforated, breathable material that offers a different comfort and aesthetic appeal than its leather counterparts.
Pros of Mesh Fabric:
Breathability: The perforated design promotes airflow, ensuring you remain calm, especially during intense gaming sessions or warmer climates.
Pressure Distribution: Mesh contours to your body shape, distributing weight evenly and reducing pressure points.
Aesthetics: Many gamers appreciate the modern and minimalistic look that mesh chairs bring to the table.
Lightweight: Mesh chairs tend to be lighter, making them easier to move around if needed.
Cons of Mesh Fabric:
Maintenance: Unlike PU leather, spills and stains can be trickier to clean on the mesh material.
Durability: Mesh might sag or lose its elasticity over time, especially with heavy use.
The Verdict: PU Leather or Mesh Fabric?
When choosing between PU leather and mesh fabric for your gaming chair, consider the following:
Climate: If you live in a warmer climate or your gaming setup lacks ventilation, mesh might be the better choice for its breathability.
Maintenance: PU leather stands out for those prone to spills or want an easy-to-clean option.
Aesthetics and Feel: Some gamers prefer the premium look of PU leather, while others lean towards the modern appeal of mesh.
Budget: While both materials have a range of price points, PU leather often mimics a more luxurious look without the hefty price tag of genuine leather.
Conclusion:
Choosing between PU leather and mesh fabric ultimately concerns personal preferences and priorities. Both materials have carved their niche in gaming, and neither is inherently superior. Evaluate your needs, budget, and gaming environment, and choose the chair that promises the best gaming experience for you. PU leather and mesh fabric offer distinctive experiences, with each material catering to different needs and preferences. Whether you value breathability, aesthetics, or durability, there's a gaming chair with your name.