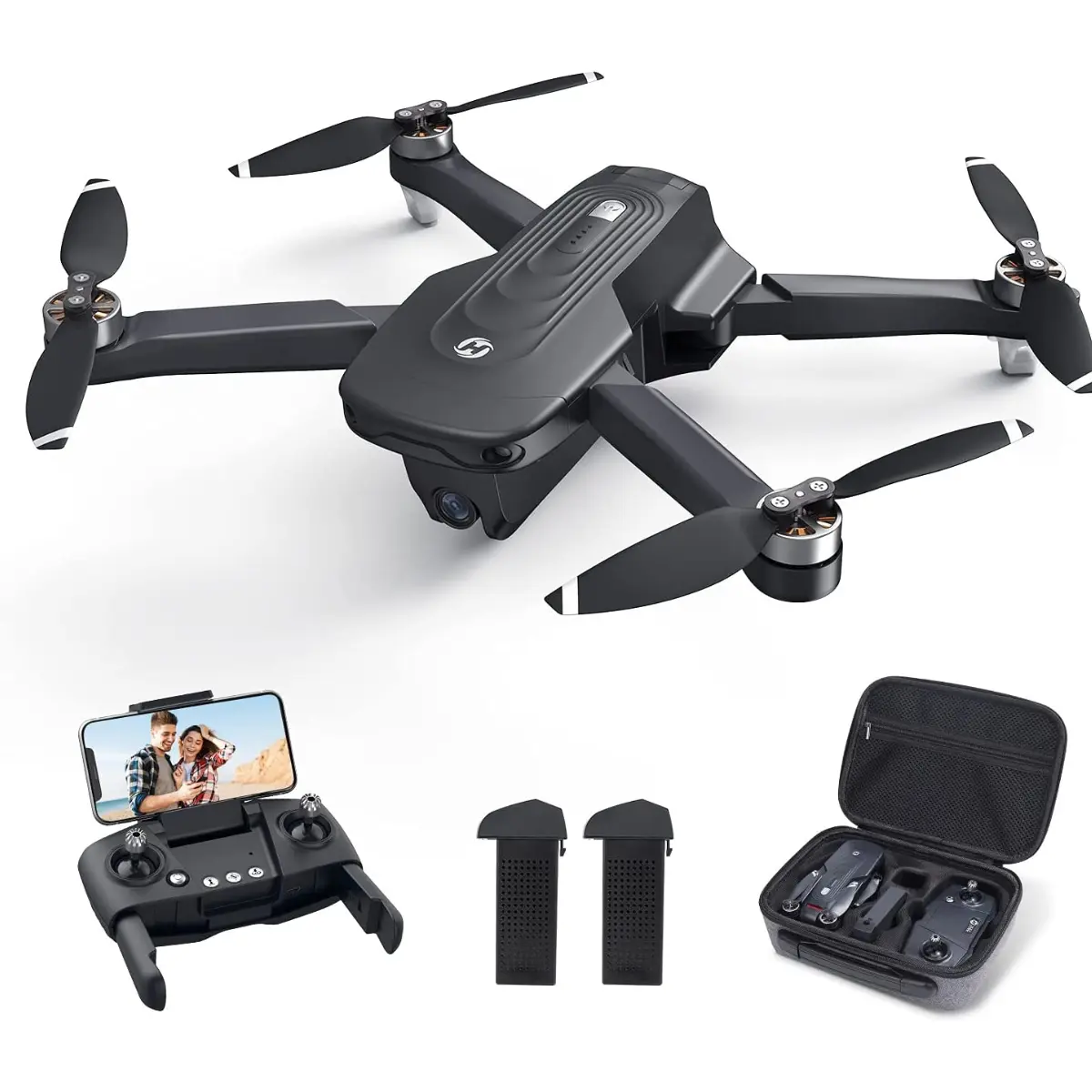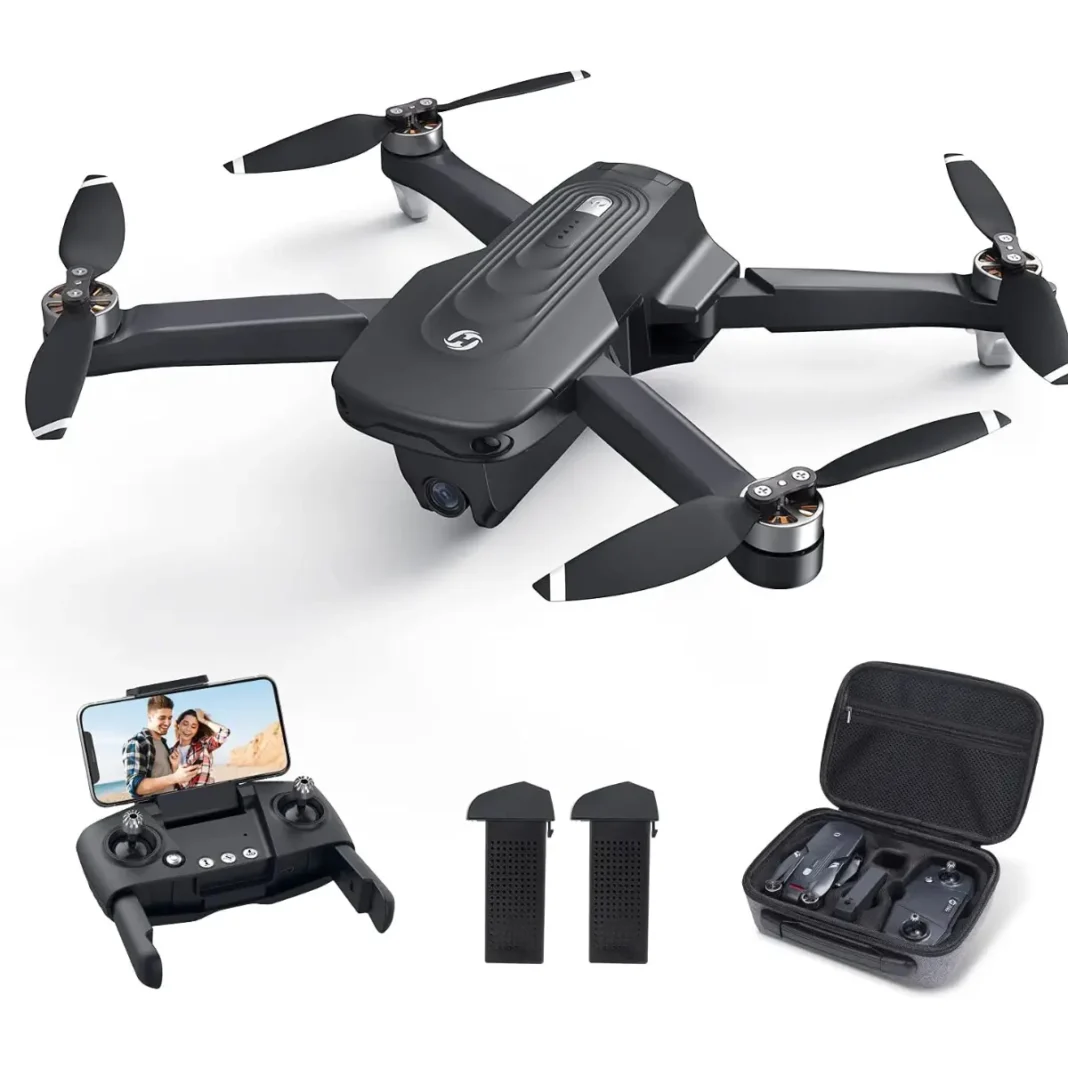 This high-performance quadcopter is made for adults and has a wide range of advanced features for capturing stunning aerial footage and exploring the sky. This Holy Stone HS175D review will examine what makes this drone different from others in its class. If you want to buy a cheap 4k drone, the HS175D is an option.
Features Of Holy Stone HS175D
1. The 4k Camera
The 4K Ultra Clear Camera is one of the essential parts of the HS175D. With this camera's 110° wide-angle lens and 90° adjustable camera angle, it's easy to take high-resolution photos and videos. The 5GHz FPV transmission also ensures that videos are smooth and stable, even with a lot of speed or wind. The HS175D will give you stunning results whether you're filming your backyard, a family event, or even a fishing trip.
2. GPS with Auto Return
The GPS Auto Return technology is another great thing about the Holy Stone HS175D drone. This lets the drone automatically go back home if it loses signal, gets too far away, or runs out of power. This gives you peace of mind while flying and ensures you won't lose your drone. The HS175D also comes with 2 batteries, which give it a
flight time
of up to 46 minutes. This means you won't have to worry about running out of power while flying and taking pictures.
3. Easy to Fly
The HS175D is also easy to fly, making it perfect for people who have never flown. It has many easy-to-use features, like Altitude Hold, Optical Flow, Headless Mode, One Key Take Off/Landing and Speed Adjust. These features make it easy to fly the HS175D and ensure you can get great footage without any trouble.
4. Light Weight No FAA Registration Required
The HS175D weighs less than 250g and is small and light. It also comes with a carrying case. You don't have to worry about FAA registration because the fuselage folds up. This makes it easy to store and transport for outdoor travel. This makes it easy to take and record videos on the go.
5. Many Other Smart Features
Other smart features include automatically tracking and following you, flying along a path you set or in circles around a point, and taking a picture or video when you pose for the camera, making for a fun flight.
Video: Holy Stone HS175D Review & Flying Test
Pros & Cons of Holy Stone HS175D
Pros
4K Ultra Clear Camera
Having a better flight: Flights can take up to 46 minutes.
Weight under 250g to keep from having to register with the FAA.
Many smart features
Cons
Even when the remote is close to the drone, it often loses connection. This makes it hard to control the drone.
Conclusion
The Holy Stone HS175D is a great 4k drone that costs less than $200 and has many high-tech features for capturing beautiful aerial footage. It's great for beginners because it has a 4K Ultra Clear Camera, GPS Auto Return technology, and easy-to-use features. It's easy to take because it's small and light and comes with a carrying case. If you want to buy a cheap 4k drone, the Holy Stone HS175D is a great choice.
If you want the best drone with a camera that costs less than $200, you might look at our buying guide on our website. We list the best drones in that price range, including the Holy Stone HS175D. This guide will help you compare and choose the best drone for your needs and budget.