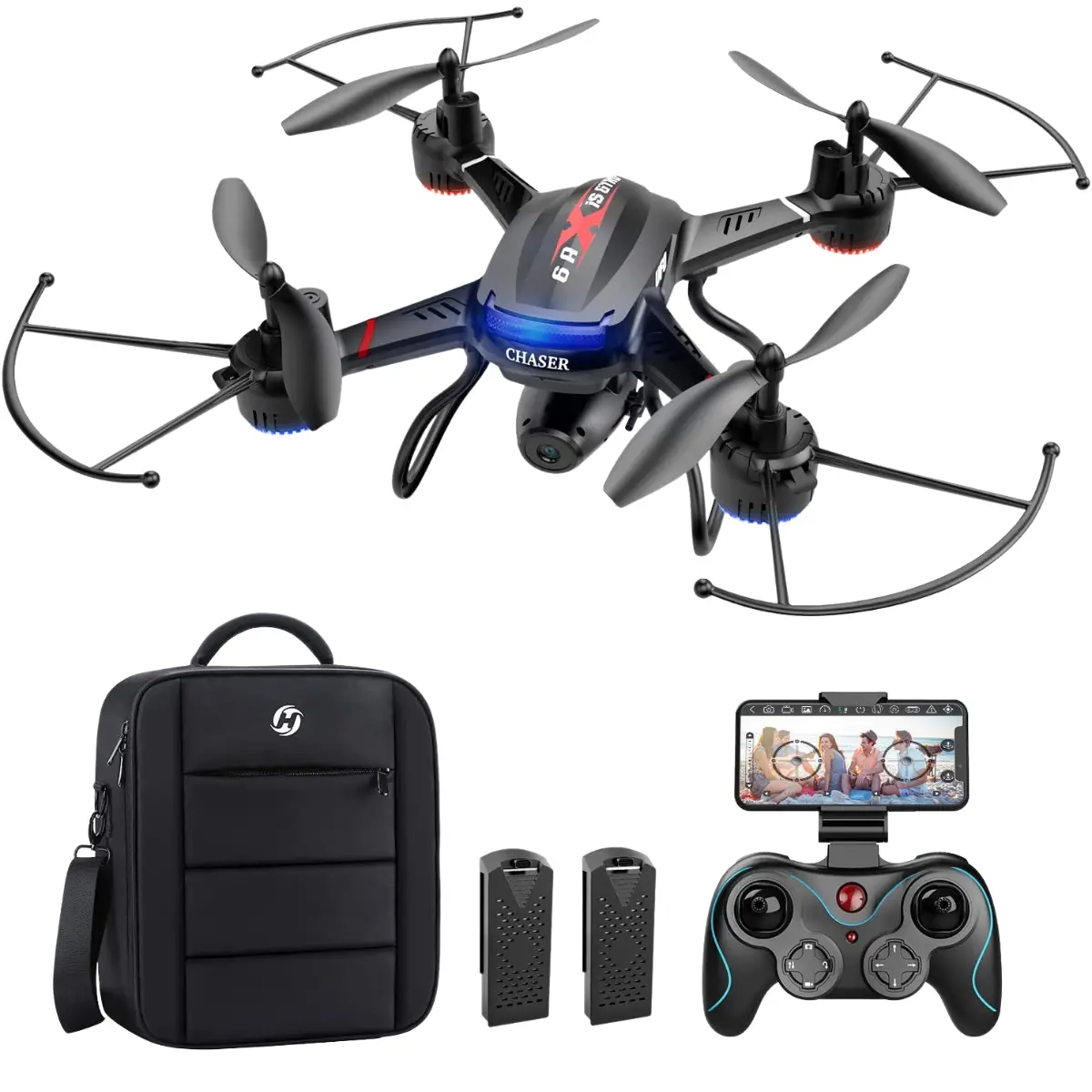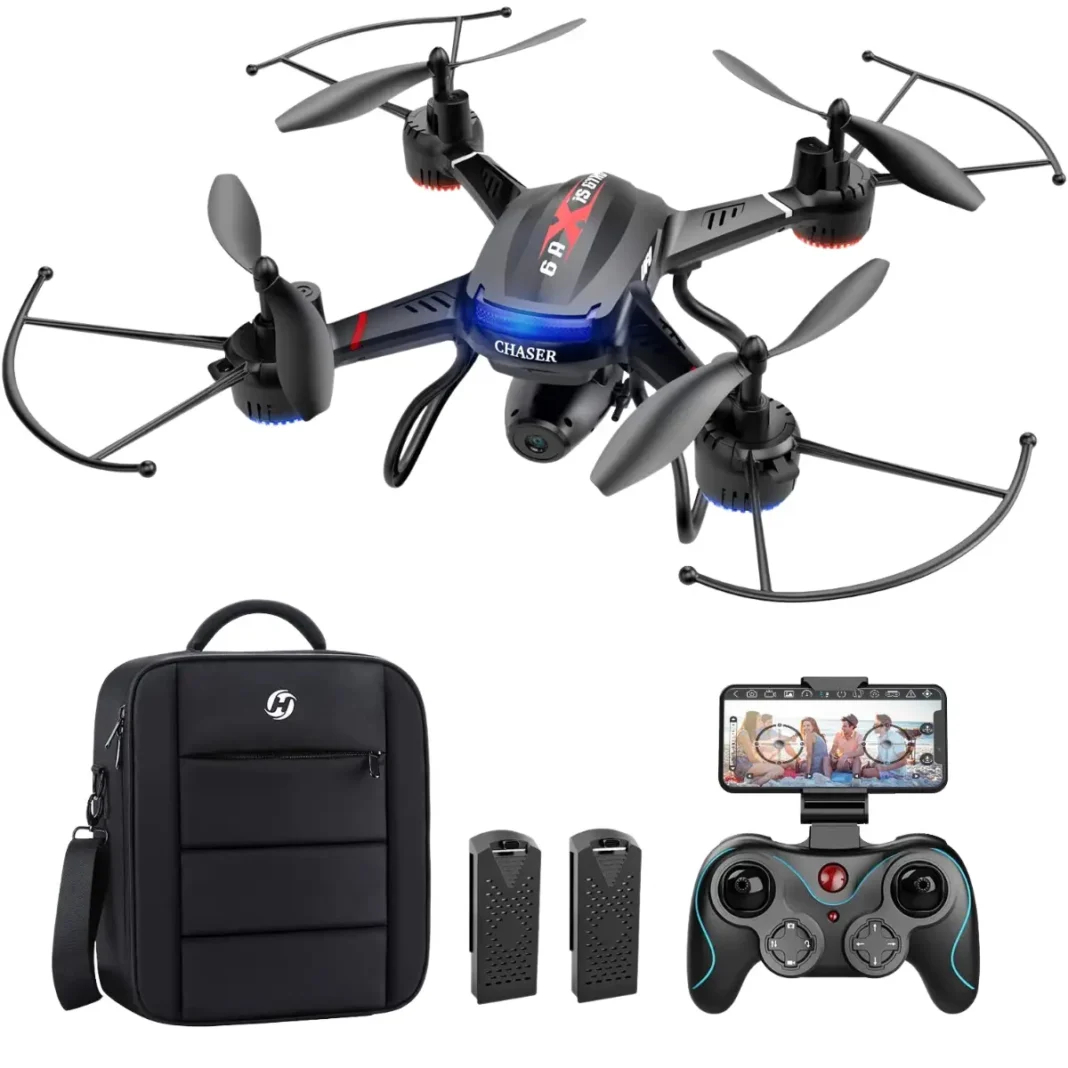 The Holy Stone F181W is one of the favorite choices of many quadcopter pilots regarding value for money. It is a drone with a 720P wide-angle WiFi camera and many other unique features.
Pros & Cons of Holy Stone HS175D
Pros
Assembled with a 720P wide-angle camera
Double batteries for longer flight time
3D flips while in the air
Headless mode to prevent confusion
Cons
Gets hot quickly
The parts must be assembled upfront
The manual is difficult to understand
Our Take
The Holy Stone F181W RC quadcopter drone is the way to go if you're looking for a starter drone. Pilots can enjoy safe rides and improve their skills by flying this drone without spending a lot of dollars.
The latest price of this drone is less than $100, which is relatively cheap, and the features it is equipped with at this price are excellent. You can check out this guide for more drone options under $200.
The weight of Holy Stone F181W is just 4.9 ounces.
A pilot can fly this drone, take amazing pictures and perform 360-degree flips.
It is easy to fly drones for beginners, and if it goes out of sight, keep calm because of the safe return home button. Press the button and it will detect the transmitter and fly down to it.
Video: Holy Stone F181W Review
Features Of Holy Stone F181W
The F181W is equipped with a 720P wide-angle camera. The video embedded below has some actual footage from this drone, watch the video to find out the result of this built-in camera before deciding on buying the drone. According to the manufacturer, the drone is capable of taking high-quality images.
Regarding the price of this drone, the camera is fantastic. However, the images can be a bit blurry at times since the camera's sensor is not fast enough to keep up with this drone's super speed.
The drone's camera has a 120-degree FOV (Field of View), allowing panoramic shots and videos. TBH, we cannot compare this drone's camera ability with other drones, but when a pilot's budget is under $200 and around $120, the F181W camera and features are pretty solid.
Holy Stone F181W Specs
Measures 12.6 x 3.3 X 12.6 Inches
Weight is 4.9 Ounces
1280 X 720P Video Recording
120-degree wide-angle camera
720P HD FPV camera
Application and transmitter control
Headless mode
One button to take off or land
3D flips
3D VR mode
LED lights
Flies for 10 to 15 minutes
70-90 minutes to charge
Quadcopter battery: 3.7V 750mAh Lipo Battery
iOS 7.0 or Android 4.4 or newer for the application to work
Conclusion
As I kept saying in this article, the camera might not be that good when this drone is compared with other drones. However, comparing F181W with drones under $120 makes it the best-buying product. No doubt why this drone has 4.5/5 stars on Amazon with more than 1600 purchases. The Holy Stone F181W WiFi FPV Drone is a clear winner on Amazon, with 58% 5-star reviews and 19% 4-star reviews. This means that almost 85% of all buyers find it perfect or nearly perfect. It offers excellent value for money and dominates the segment by being the best drone under $200 with a camera.