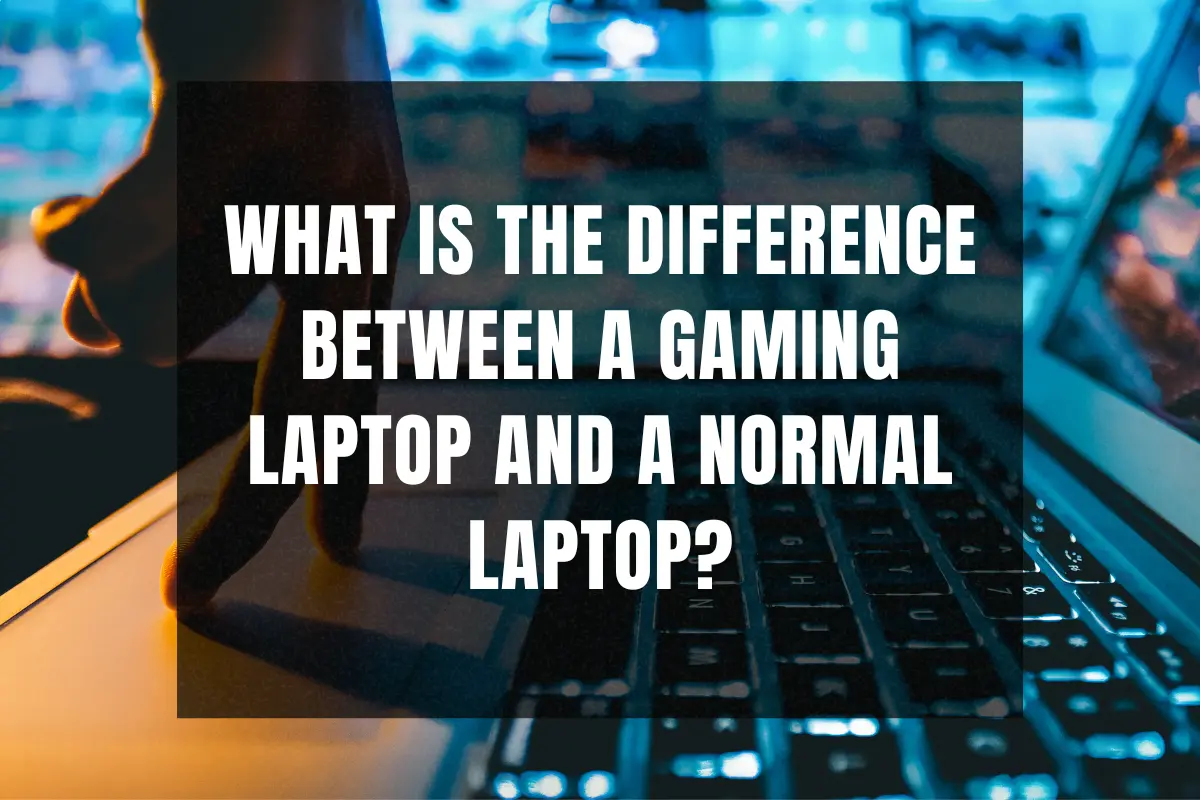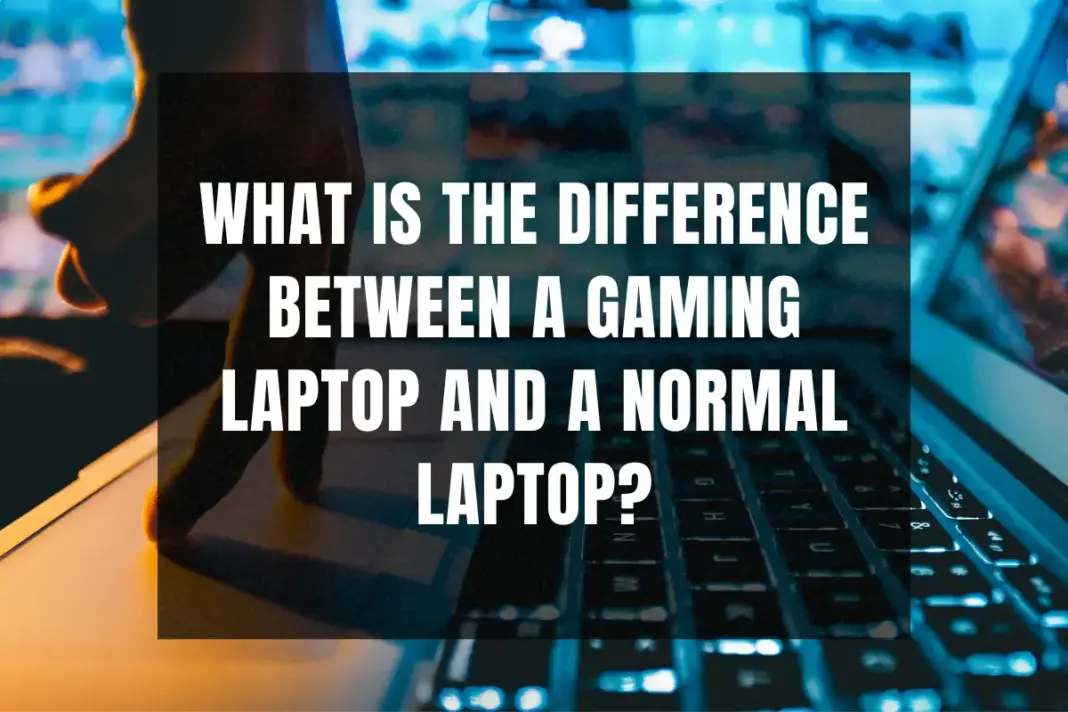 What sets a gaming laptop apart from a regular laptop, and how does it perform differently? While searching for a new laptop, you may have found yourself curious about the distinctions between a gaming laptop vs normal laptop. After all, at first look, they appear to be the same. These computers' capabilities and overall layout are the primary sources of differentiation between them.
This article will investigate these distinctions in greater depth, shedding light on why gaming laptops are particular and how they differ from other laptops.
The Processing Capacity, Along with the Performance
Normal Laptops
Standard laptops come equipped with processors. These processors can handle commonplace computing needs. These needs include internet browsing, managing office operations, streaming videos, and other light computing requirements. These computers often come outfitted with processors from the middle of the spectrum. For example, people commonly use Intel's i3 or i5 processors. These processors are sufficient for performing tasks such as multitasking and light computing. However, they may struggle with more strenuous operations.
Gaming Laptops
On the other hand, gaming laptops are purpose-built for high-performance activities. The most common of these activities is video gaming. Video gaming requires significant computing power. The most potent CPUs available are frequently found within these devices. Examples include Intel's i7 or i9 series and AMD's Ryzen series. Your gaming sessions will never be disrupted by latency or stuttering. This is thanks to these fast CPUs. They provide smooth gameplay, allow quick response times, and help manage multiple tasks simultaneously.
Graphics
Normal Laptops
The standard configuration of a laptop computer typically includes a graphics processing unit (GPU) like Intel HD Graphics. These GPUs can handle essential multimedia work and casual gaming, but they are unsuitable for high-end video editing or demanding games with high-resolution graphics. However, basic multimedia tasks are within their competence, and they can handle casual gaming.
Gaming Laptops
However, dedicated graphics cards like those in the GeForce and Radeon series, produced by NVIDIA and AMD, equip gaming laptops. These GPUs have video memory (VRAM), which remains completely independent from the computer's RAM. As a result, high-definition images and 3D graphics can be efficiently handled by them. Gaming laptops can quickly render demanding game scenarios, high-definition videos, and complicated design tools.
The Roles of Memory and Storage
Normal Laptops
Typical laptops come equipped with between 4 and 8 gigabytes of RAM, suitable for daily activities. In addition, these laptops often come equipped with hard disk drives (HDDs) for storage because HDDs are the most cost-effective option despite being the slowest drives.
Gaming Laptops
Gaming demands require a minimum of 16 gigabytes of random access memory (RAM), typically included in gaming laptops. The increased RAM makes it possible to multitask more effectively, which is very helpful when running games that demand a lot of memory. In addition, rather than having hard disk drives (HDDs), these laptops use solid-state drives (SSDs), which allow for much quicker data access and better gaming performance.
Build & Design
Normal Laptops
The typical laptop places a premium on portability as well as cost efficiency. They work at achieving a balance between performance, weight, and battery life, frequently resulting in a lighter and thinner design. As a direct consequence, their cooling systems are often more compact, which can inhibit performance due to an increased risk of overheating.
Gaming Laptops
However, gaming laptops put a premium on performance, which frequently comes at the sacrifice of portability and portability. They come equipped with robust cooling systems, which keep the high-performance hardware from becoming too hot to handle. Designers typically incorporate vents and fans into the design to dissipate heat. Additionally, gaming laptops usually feature designs that gear towards gaming, such as backlit keyboards and a more aggressive overall appeal.
Battery Capacity
Normal Laptops
Typical laptops have longer battery lives than ultraportables because their hardware requires less processing power. You can use them for portability to carry out tasks, engage in research, or enjoy amusement while on the move.
Gaming Laptops
On the other hand, gaming laptops have more powerful central and graphics processing units, which causes them to use more electricity. As a direct consequence of this, their typical battery life is reduced. Most gamers play with their consoles plugged in for the best possible performance.
The Price Difference of a Gaming Laptop vs Normal Laptop
Normal Laptops
Normal laptops are typically sold at a lower price because their hardware is less powerful. They are easy on the wallet and work well for routine activities, making them appropriate for many people.
Gaming Laptops
The high-end, performance-oriented hardware found in gaming laptops contributes to their higher price tags. However, if you need a machine for tasks requiring a large amount of computational power, such duties include designing in three dimensions (3D), editing videos (3D), or gaming (3D). In these cases, it may be worth the cost.
Conclusion
In spite of the fact that gaming laptops and regular laptops appear to share certain similarities. The primary distinction between the two device types is their intended use. A standard laptop is a jack-of-all-trades device. It can handle a variety of day-to-day chores. On the other hand, a gaming laptop is a specialty device. It delivers an exceptional gaming experience. Suppose you can gain an understanding of these distinctions. You will be more equipped to make a decision. That decision will be appropriate for your requirements and financial constraints. You can read our laptop guides here.